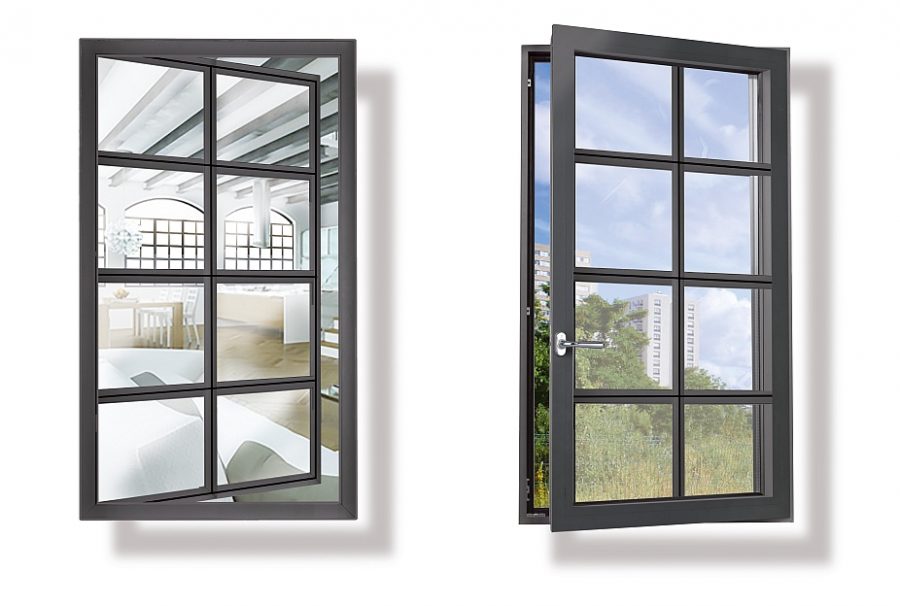 EKU Perfektion Ferro: unique performance for modern architecture and for restoration
EKU Perfektion Ferro blends the exceptional thermo-acoustic qualities of thermal break doors and windows with the slimness and elegance of classical "iron windows". An innovative solution for the modern requests of architecture and the challenges of recovering historical town centres based on environmentally sustainable criteria.
EKU Perfektion Ferro is a system of aluminum doors and windows that brings together thermal and sound insulation, resistance, undeformability, safety and reduced maintenance, without having to forgo the elegance and refinement of reducing visual clutter to a minimum and the opportunity of adapting perfectly to the requirements of high quality restoration and architecture.
This system is the ideal choice for implementing environmentally sustainable recovery projects, while at the same time achieving formal coherence comparable to that of 19th century iron windows. The design of EKU Perfektion Ferro ensures visual clutter reduced to a minimum and makes room for the luminosity of wider glass panes. Its slimness united with its undeformability allow to create even very large structures.
Strong points of EKU Perfektion Ferro:
elegant design with reduced visible sections. High light transmittance;
high-performance thermal and sound insulation;
slim structure, easy to install;
can be opened in various ways;
innovative patented accessories;
high resistance, minimum maintenance;
vast assortment of colours and finishes.