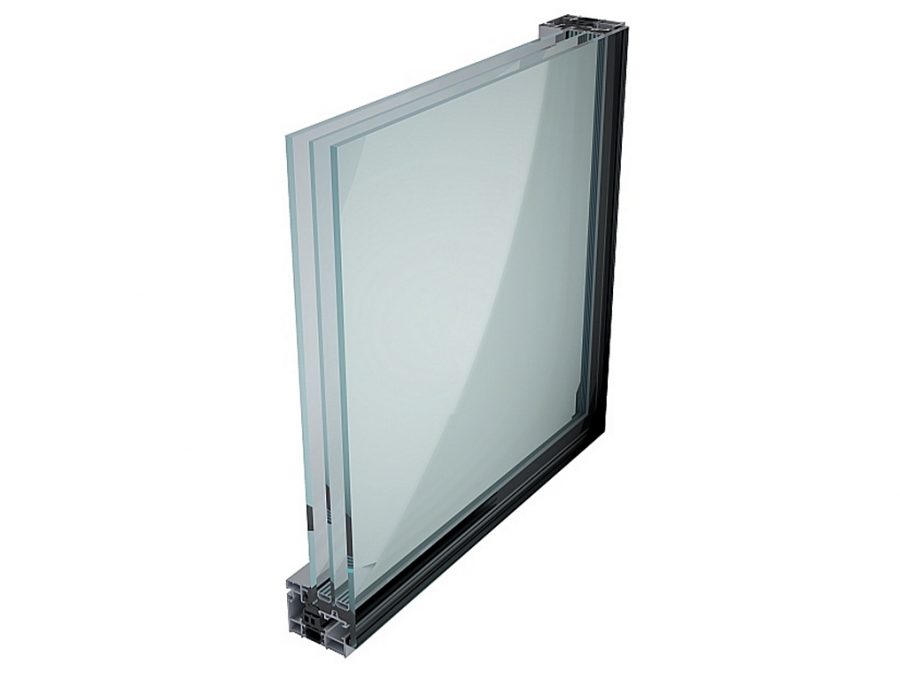 Eku Perfektion Light: when glass takes center stage
Its essential look is the stylistic hallmark of Eku Perfektion Light, the casement that is exalted by subtraction. This operation has resulted in thin profiles that tend to 'fade' so as to highlight the importance of glass as the elegant and precious material it is.
Perfektion Light uses the classical frame of the Perfektion series, while the panel with the all-glass internal pane stems from the cooperation with ES Finestra. The casement's clear surface has been increased by 20%, which translates into greater luminosity, better thermal performance and therefore increased living comfort. The seals are continuous and seamless, which also ensures good sound reduction.
The new recessed hardware allows to open the window by 180°. By rotating the handle to 135° the panel opens only minimally, enough to allow the micro-ventilation of the room without compromising its security. On request, it is also possible to have a turn and tilt opening system and the addition of intruder-resistant hardware.
When selected wisely, a detail can exalt the final aesthetic effect, resulting in a unique and distinctive ensemble. Eku Perfektion Light allows to choose:
one of the many Premium line handle models;
the finish selected from a vast assortment of effects: polished or opaque, wood, CorTen, steel, cast iron, etc.;
the colour of the outer serigraphy of the interior glass pane, black on clear glass; white, grey, beige, brown or red on extra clear glass.
On request it is possible to supply finishes and serigraphy using special RAL colours.
Such a wide range of selection allows clients to highly customise the casement to harmonise it with their interior decoration. On the outside, the clean and precise geometrical lines easily adapt to any architectural style.
Eku Perfektion Light is a system that will distinguish the offer of any door and window fitter by providing a casement of 'timeless' beauty and a design that is the exaltation of aesthetics, functionality and performance.
Performance of Eku Perfektion Light
One-wing window, 1.230×1.480 mm, lateral section 58 mm
Double glazing with Ug = 1,1 W/m2K
Thermal transmittance Uw = 1,61 W/m2K
Triple glazing with Ug = 0,8 W/m2K
Thermal transmittance Uw = 1,32 W/m2K
Strong points of Eku Perfektion Light
Clean and essential lines that result in an essential style of great aesthetic impact.
All-glass internal pane. Highly luminous interiors.
Highly performing in terms of heat and sound insulation.
Easy to assemble streamlined structure.
Room micro-ventilation without compromising security.
High durability, minimum maintenance.
Vast assortment of colours and finishes. Choice of handle and of internal glass pane serigraphy.